David Quevedo, Executive Chef of Viñedo San Miguel y Trasiego, put the name of Mexico and Guanajuato high by winning first place in the "V World Tapas Championship" in the city of Valladolid, Spain.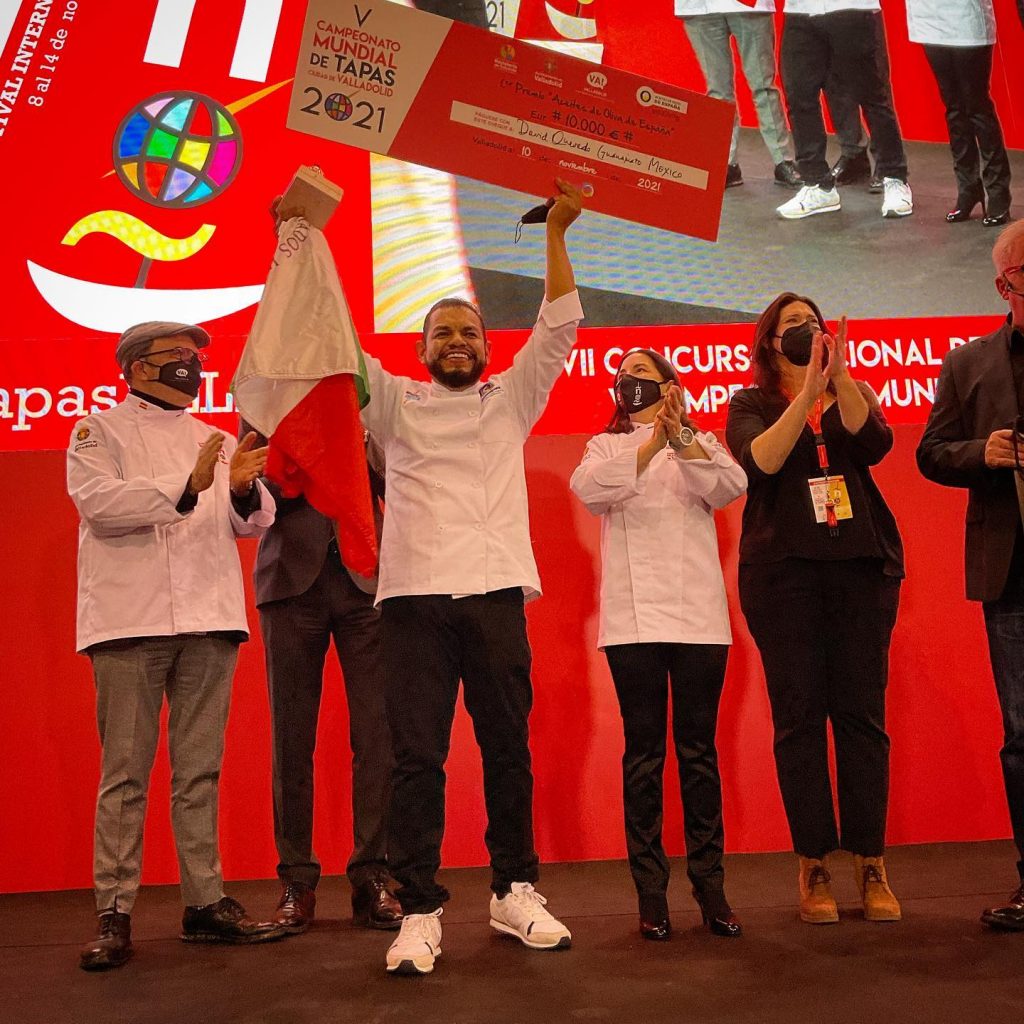 The Ceremonial Taco was the dish with which he participated, which consists of a chili stuffed with stewed rabbit and wrapped in a ceremonial tortilla, a tradition of the Otomí and Chichimeca culture, mounted in a paper Galereña.
This presentation takes the meaning "of the sacrifice made by the traditional cooks of the Chichimeca and Otomí civilization, to deliver a tapa to their entire family" mentioned the chef.
Thus, with his Ceremonial Taco, David Quevedo swept the gastronomy of various countries such as Argentina, Panama, Chile, the United States, Canada, Ireland, Japan, Ukraine and France, among others.
Chef David Quevedo is originally from San Luis de la Paz, and during his career he has dedicated himself and painstakingly to the preservation and representation of Guanajuato gastronomy, participating in various national and international festivals and exhibitions.
This dish and more are part of our signature cuisine at VSM and trasiego.